De Souza's in Angola                                                  12/18/20
Merry Christmas and Happy 2021 from the De Souza Family!
As 2020 comes to a close and we begin our journey back to our beloved Angola, we want to THANK YOU for praying for us, encouraging us, and supporting us! During Christmas season, we remember the greatest gift ever given: God's own Son, Jesus, Our Savior. Because of you, precious lives who would otherwise be living and dying without Him, are also receiving the Greatest Gift!  


"For unto us a Child is born, unto us a Son is given; and the government shall be upon his shoulder; and his name is called Wonderful, Counselor, Mighty God, Everlasting Father, Prince of Peace." Isaiah 9:6

Did you know that this promise came about 700 years before the birth of Jesus? Had the people given up on their promised Messiah or were they still eagerly expecting His arrival? Imagine the shepherds watching their flocks as they did every night… Suddenly the dark sky burst forth with angelic light announcing the birth of the Messiah! In the blink of an eye, everything had changed! The world would never be the same. The Savior had arrived! "For God so loved the world that He gave his one and only Son, that whosoever believes in Him would not perish, but have everlasting life." John 3:16.

The astonishing news collided with people of all states of the heart. Some hearts were full of unbelief – this couldn't be the Savior because He didn't come the way they had expected. Other hearts were full of pride – they thought they could save themselves and didn't need a Savior. Many hearts were too full of the things of the world to even notice that their Redeemer had come. There were a few hearts, though, that had never given up hope. They were ready for the arrival of the Messiah and wholly gave Him their lives. The Prince of Peace had come who would pay the price for their sin and restore their peace with God.

Just as God did not forget His promise to send the Savior, the Savior will not forget His promise to come back for His bride: "Do not let your hearts be troubled. You believe in God; believe also in me. My Father's house has many rooms; if that were not so, would I have told you that I am going there to prepare a place for you? And if I go and prepare a place for you, I will come back and take you to be with me that you also may be where I am." John 14:1-3

This world may seem like a dark place right now, but in the blink of an eye, everything will change. What will be the state of your heart when light bursts forth and our Savior suddenly appears? Will you be ready? Did you know that there are still people in this world that have not heard the Good News of God's Son who came as a baby, died for us as a sacrificial lamb, and will return for His bride as the triumphant Lion of Judah?

How, then, can they call on the one they have not believed in? And how can they believe in the one of whom they have not heard? And how can they hear without someone preaching to them? And how can anyone preach unless they are sent? As it is written: "How beautiful are the feet of those who bring good news!" Rom. 10:14-15




We are eagerly anticipating our upcoming move to CAVANGO, where we will have the chance to share God's love and hope of the Good News in one of the places where it has been least heard! We will be returning to Angola in early January, and then will move to Cavango after our two-week quarantine.  The Cavango clinic serves about 50 neighboring villages, which altogether have a population of about 30,000 people who are largely unreached with the Gospel and lack any other basic healthcare. We are looking forward to learning and serving alongside Dr. Tim and Betsy Kubacki!


   

Life in Cavango is tough and rugged. Modern conveniences are few. This young mother's experience of delivering her precious new child was most likely quite similar to the experience of young Mary as she, in a rugged stable, enveloped by the loving presence of Father God, welcomed His Son, Our Redeemer into the world.
    Because of the presence of the Cavango clinic, this precious young mother was also enveloped by God's love through the hands of God's servants during the scary experience of bringing her precious child into the world. Moms in this environment don't assume that they and their baby will survive labor and delivery. Now, as Mom gazes lovingly on her new blessing, she may wonder whether this newborn will survive to become a toddler, a teenager, a grown man…  His future is uncertain in this context. There are so many moms in and around Cavango continually facing the reality that life is fragile and death is not always avoidable. To them, COVID is just another disease to be concerned about and not nearly as worrisome as the plethora of other problems they face daily.  The love of God, experienced through the hands and feet of those God has sent to these precious lives, is priceless and transformational. Thank you for the part you have played in bringing hope and love to them!




De (not so) Little (but still) Delightful De Souza's
We asked a couple of them to share what they would like to share in this letter:




I'm super happy that the Shroyer Family will be joining us in Cavango so that we will have more friends there, but there is something that makes me even more happy about them coming: More people will be able to hear about Jesus!

Merry Christmas!    Ella De Souza




In just a few days it will be Christmas. 2020 was a year of many challenges, not only for us here in Angola, but for the rest of the world also. We were required to live in a different way than we have been accustomed to. Even so, we are happy because we will be able to come together again to celebrate and remember the birth of Jesus, and that is what really matters.

Thanks to the coming of the Messiah to earth we can have peace, joy and salvation from our sins.
May the Lord Jesus bless, illuminate, and protect all of the families of Angola, USA, Brazil and the world!

Merry Christmas and Happy New Year!

Mariano Sawendo De Souza
 


We have been so blessed to be able to enjoy almost all of the seasons on the lakes during these 4 months in Minnesota. Our last month here we have enjoyed the ice on the lake that froze smoothly, like a huge ice-skating rink. God is so good!


Praise Report: Even with home assignment during COVID, we have been healthy and have had a productive time back in the US. Despite the challenges, we have found ways to share the amazing things God has done and to catch up with friends and family. We have purchased tickets to return to Angola in early January and are excited for the upcoming move to Cavango. Eduardo's Dad is doing much better, and Eduardo and Teo were able to spend some time with him in Brazil. God has provided for us to be able to return to Angola and even provided overly-abundantly! We were donated, by a very generous church, a portable ultrasound machine that will be used daily to provide medical care to precious lives in and around Cavango.

Please Pray: That we would continue to wholeheartedly seek the Lord and be filled to overflowing with the Spirit For the children – that they would develop close relationships with the Lord. That God would comfort them  and give them His joy as they once again say goodbyes to loved ones.  For Mariano, that he would be able to finish his last semester of high school.  His graduation has been postponed once again because of COVID. Please pray that he would be able to graduate and move on to his next step earlier than they are now projecting. That our return to Angola would be uneventful. That our COVID tests would be negative and we would be able to board. For save travels on our 14-hour drive from the capital to Lubango where we will quarantine.

How Can We Pray for You? We would also like to keep you in our prayers.  
Please let us know how we can be praying for you!
Click Here to Join Our Ministry Team! To Give Online without Using the Above Link: 1. Visit: simusa.org/give
2.  Enter Eduardo or Jocelyn De Souza
3. Enter Missionary #044522
Can't give online? Send checks to: SIM USA, PO Box 7900,
                    Charlotte, NC 28241
Please write "De Souza #044522" in the memo line.




Life with God sometimes feels like this twisting, treacherous road straight up the mountain, but the views, rewards, and experiences along the way are so worth it!

With love and thanks,
The De Souza Family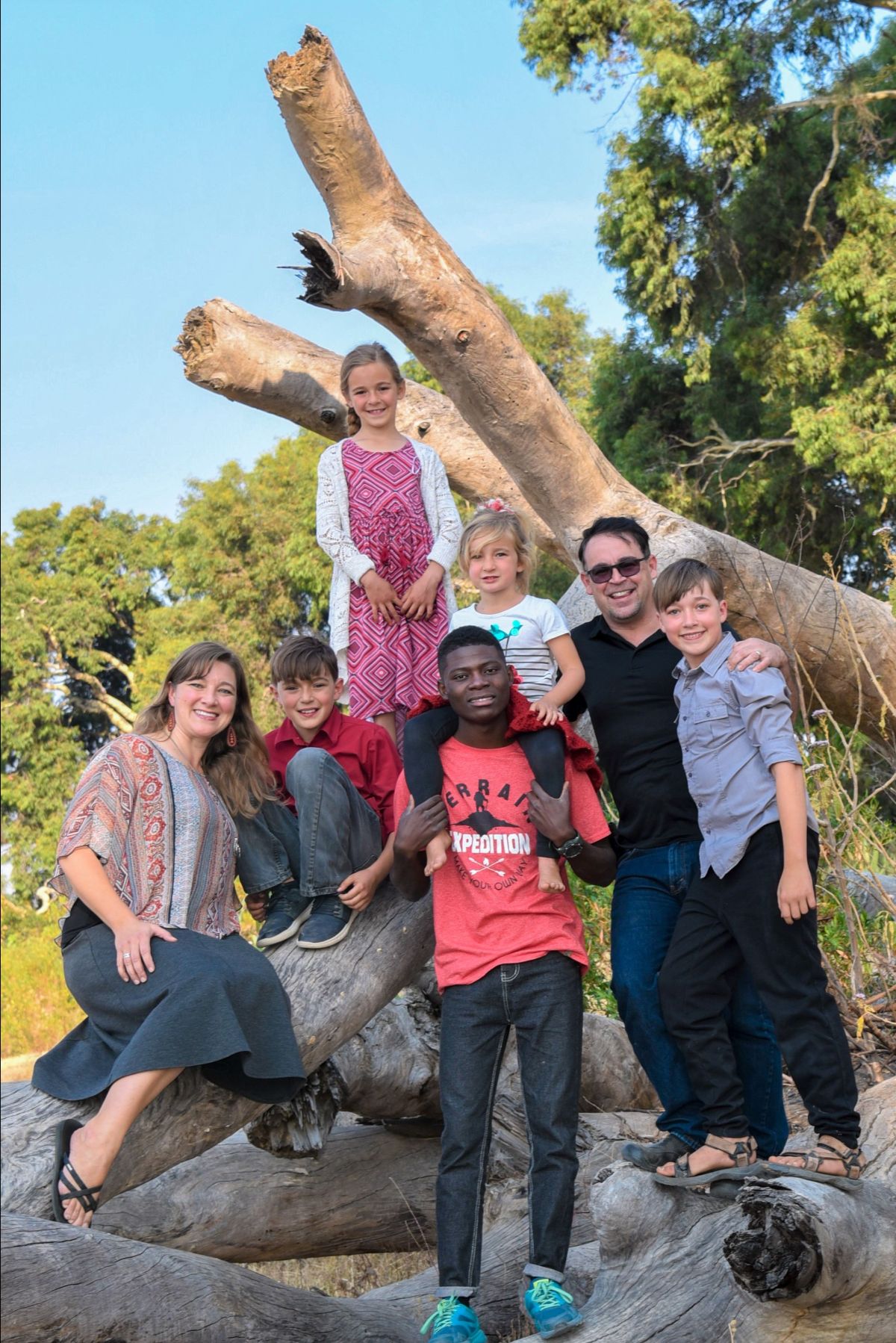 Stay in Touch  
Our Mailing Address:
14512 Shoreline Ln.
Lake Park, MN 56554
Facebook/Messenger: Eduardo De Souza
Jocelyn Thompson de Souza

Phone numbers/WhatsApp:
Eduardo: +1 218-457-3577 
Jocelyn: +1 218-298-4091

E-mail:
eduardo.desouza@sim.org
jocelyn.desouza@sim.org